The Douro river stretches the width of Portugal from the Spanish border to where it meets the Atlantic at the city of Porto – it is truly one of the most beautiful river valleys in the world and is becoming an increasingly popular venue for weddings for non-Portuguese weddings. Here at DouroEvents we can help you plan the perfect Douro wedding and help you through every part of the process from choosing the venue, working out the logistics and organising every fine detail to make sure the day goes perfectly.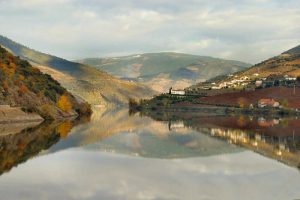 The Douro valley has so much to offer as a wedding venue – good access to Porto airport (from around 1 hour by car) and for events in Porto, fabulous scenery, incredible venues (often linked to the Port wine vineyards which cling to the valley sides), competitive prices, a good range of accommodation, fantastic gastronomy, lots of sun and dependable weather, boat trips and cruises on the river, wine tasting and visits to vineyards and last but not least, very warm and welcoming locals.
On our site we have a database of wedding venues in the Douro valley, that stretch from 5 star, very upmarket options to more simple and rustic options, but all blessed with the magic that the Douro has to offer. We also have available off-the-shelf  Douro wedding packages which offer a fixed price solution with everything included if you find all the options overwhelming and would like us to do the heavy lifting for you. Which ever option you choose, DouroEvents will be there to guide you through the entire process to make sure you have a perfect day. So if you are thinking about a magical Douro wedding, please contact us for more information.
Related Articles