Here at Douro Weddings we specialise in destination weddings, which means most of our clients come from outside Portugal – this means that many brides and grooms do not know Portugal or the Douro area well and need a lot of helping planning and running their wedding and our role as a wedding planner is to offer a full suite of services that extend well beyond the wedding itself.
Typically for a destination wedding on the Douro guests and the happy couple will be staying for two or three days (sometimes more) and this can mean that they have a list of requirements that extend well beyond the wedding itself. This makes Douro Weddings an ideal wedding planner, because we work as  a DMC (Destination Management Company) through our sister company Porto Events, with many of our staff crossing over between them. Porto Events runs mainly corporate events (like incentive trips, gala dinners, team-building event etc) in and around Porto and we are used to dealing with large groups who stay in Porto for several days with all manner of requirements, including accommodation, meals, touristic activities, transportation and so on; typically our clients for Douro Weddings require much of the same sort of thing and we are here to provide it!
So whilst the core of the work at Douro Weddings is finding the right venue, decoration, catering, entertainment, photographer, stylist and so on, a lot of our work takes place on the periphery of the wedding. As guests will typically be staying in Portugal for a few days, they often require activities such as wine tasting, river cruises, active adventures, spa days, kids activities and so on and we already work with the very best suppliers for all these kinds of activities. Furthermore, we are used to dealing with the messy logistics of transporting large groups around, making sure they are fed and watered and that all the events run seamlessly.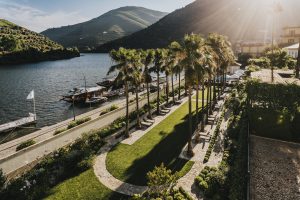 For those couples holding their wedding in their own country, the role of a wedding planner is much more restricted, but if you are going to hold your wedding abroad you really need to make sure that you place yourselves in the hands of a wedding planner who can handle all these extra elements of the wedding. Our staff are very experienced at planning and running multi-day events with all the complexity this involves, which means we can guarantee a fabulous experience for you and your guests from the minute you arrive in Portugal to when you leave!
Related Articles