Most of our clients come from overseas and whilst the Douro valley is a fabulous place for the wedding itself, most of your guests will be coming for at least a couple of days. So our job as a wedding planner can be much broader than just planning the wedding itself, we also organise transport to and from the airport, accommodation and fun things to do for the guests typically on the days leading up to the wedding.
Transport to the wedding from Porto
From Porto airport or the city of Porto itself, most venues are at least 45 minutes drive. We can help organise a number of options for your guests – from the aiport we can organise mini-vans to pick up guests who are travelling in groups to go straight to the venue. For guests travelling from Porto, as well as the mini-van option, you can also go by train or by boat. For the boat option we can organise small craft for a handful of guests or much larger boats if many of the guests want to travel together – journey times by boat are about 6 hours if you need to go all the way to Pinhão. Going by boat is perhaps the best way to see the marvels of the Douro and also to learn about its history.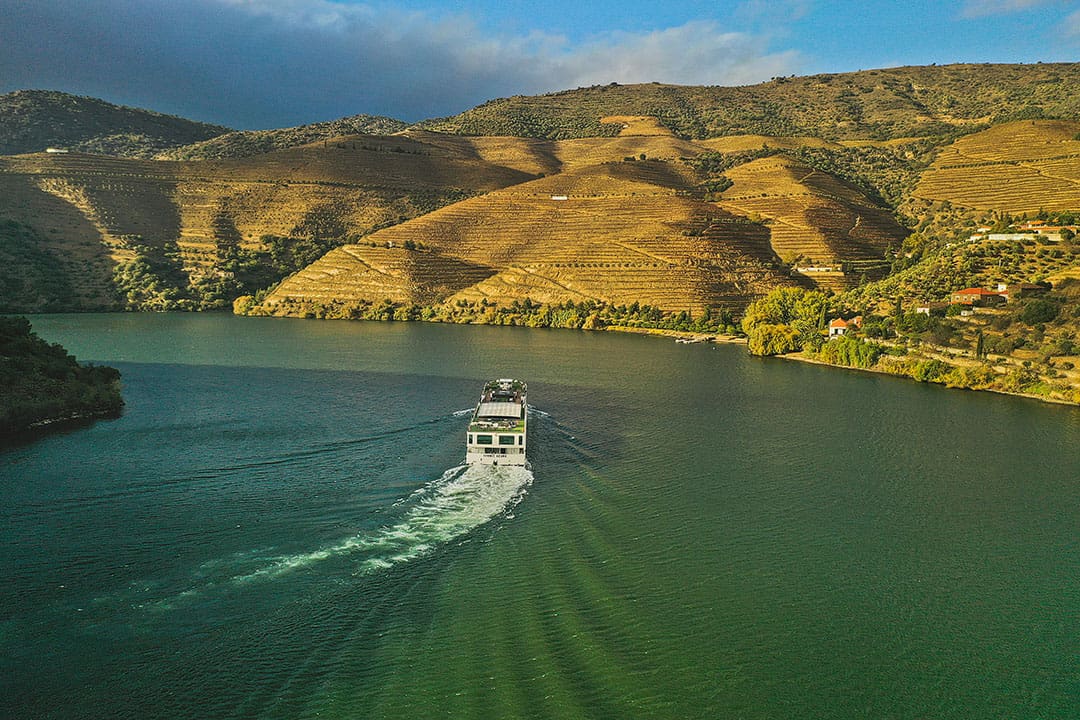 Accommodation in the Douro Valley
Whilst many of the wedding venues we use have accommodation available, many have a limited number of rooms, or in some cases no accommodation at all. Generally speaking there will be hotels available nearby however, as there are hotels sprinkled along the lenght of the entire valley (at least up to Pinhão). As part of the wedding planning service, we will make sure that all of your guests have accommodation and transport to it at the end of the wedding. Of course you need to bear in mind that the sooner you can reserve accomodation the better as many hotels can sell out in the Summer months quite far in advance.
Fun things to do
The Douro Valley is a fabulous place to visit and there are a few activities that are always popular with guests if you would like to set up a group activity before the wedding. One of the most popular is a cruise on the Douro, which would typically be for a few hours, perhaps with a stop off somewhere to visit a vineyard or similar. We normally organise an entire boat and onboard we can sort out a guide, live music, food and if needs be a cocktail bar, depending on what you are looking for. Also popular are guided Port vineyard vists, guided walks with a picnic or a trip to a river beach, but we are always open to organise an activity if there is something specific that you are looking for. Our sister company, Porto Events, runs all manner of corporate events in Porto, so we are very experienced in working with local suppliers of events.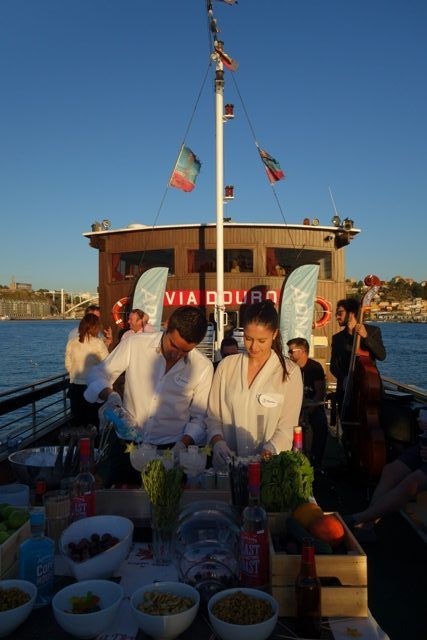 The final thing to note is that as well as planning your wedding for you and having one of our event staff on site for the entire duration of the wedding, we can also have staff available to accompany your guests if you ask us to plan additional activities for you. Our aim is to make your wedding and the days before it as stress-free as possible, so let us do the heavy lifting and we will make sure everything runs like clockwork so that you and your guests can just worry about enjoying yourselves!
Related Articles