Most of our work is as a destination wedding planner, which means that the majority of our clients are not Portuguese – this means that the work we do for our clients involves a lot more than just planning the wedding itself.
First of all, most of our clients do not have an intimate knowledge of the Douro valley, so need a lot of help in choosing the right venue; then there is the logistics of getting all the guests to the venue, finding accommodation for everyone and arranging activities for guests who are coming for longer than just the day itself. This means that a destination wedding will generally become quite a complex package to put together.
The way we work is that after receiving an initial enquiry, we ask our client to fill out an online questionnaire so that we can understand the requirements. Once we have received this, we set up an online meeting, so that we can answer any questions and make some suggestions about venues, budget, extra requirements and so on. If you then decide to contract us and go on to the planning phase of the wedding, then we ask for an initial deposit payment of €700, which is deductible from the final cost of the wedding. Because a destination wedding typically requires so much work for us as wedding planners, we have to ask for a deposit before we start the detailed planning, so that we know you are committed to our services.
We will give you a short contract which outlines what you can expect from us and then the fun can really start. We will give you some different venue options with indicative prices as well as giving you prices for all the extra options you may require. If you would like to make site visits then we will organise these for you (please note there may be a charge for travel if it is a long way up the valley from Porto) and we will handle all of the commercial relationships with the venue and other suppliers. Our policy is to always be upfront with prices so that you know exactly how much each element of the wedding package costs, so that you are best equipped to decide how your money should be spent. Even if you choose an all-inclusive Douro wedding package like this one, we can still let you add and subtract from the package as you see fit.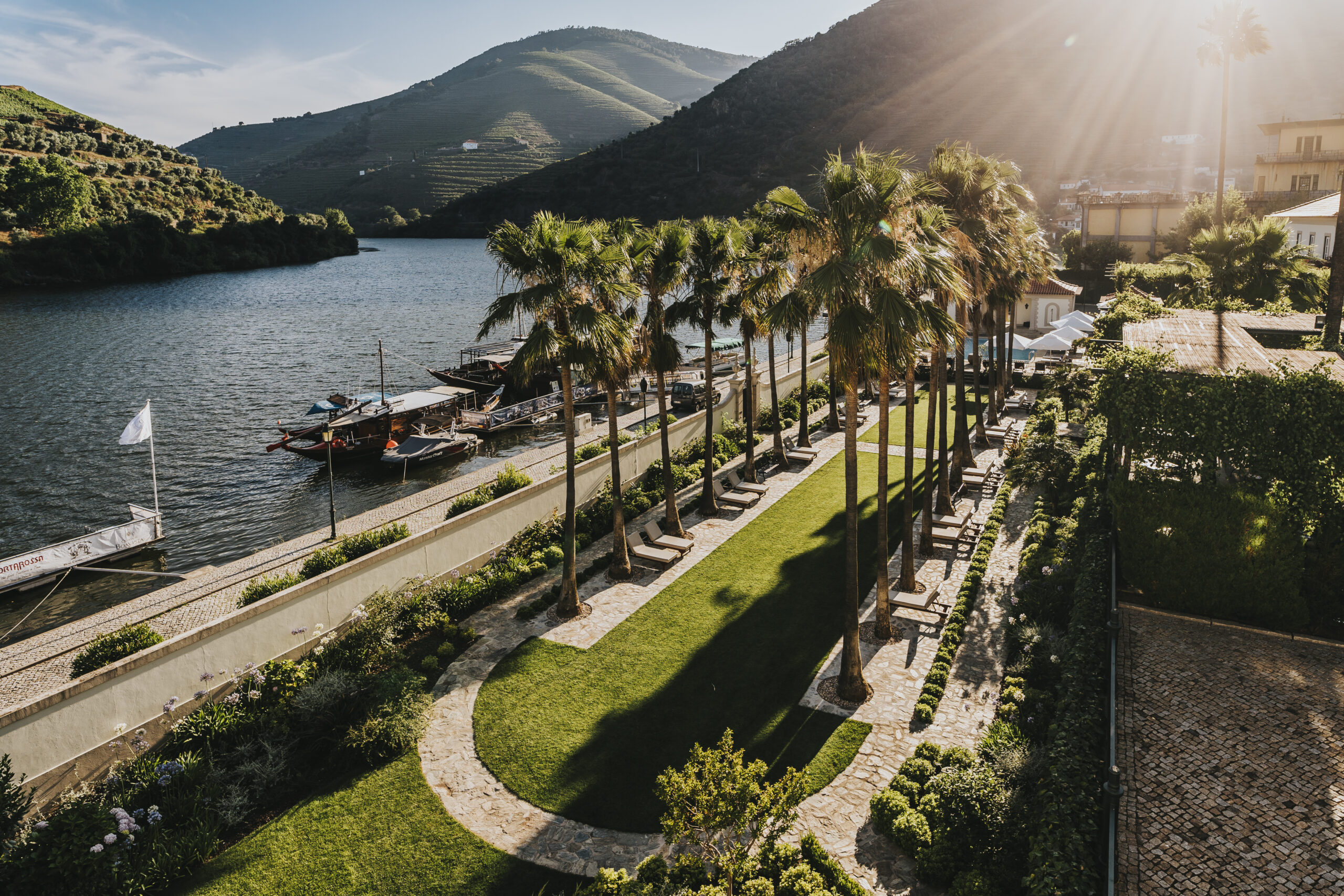 Our job is to make your wedding as hassle free as possible and do all the heavy lifting for you, but to do this with a fun and creative spirit to make the process as enjoyable and fabulous as possible. So if you are thinking of getting married in the Douro valley, please get in touch so that we can start the ball rolling!
Related Articles