In normal years it would be unthinkable to book a top wedding venue with just a couple of months notice, but these are far from normal times! Just about all of the wedding venues on the Douro still have good availability for the Summer and Autumn because nobody has been booking glamorous weddings since Covid ruined everything!
Of course you would be leaving things a bit late to get everything sorted for your big day, particularly if you are not from Portugal, but want to get married here. That is why our Douro Valley wedding package solutions are the perfect option – we have everything ready to go for you! All you have to do is buy a frock, book your flights and turn up! We take care of everything from the legal requirements, to the room decoration, the food and drink, entertainment, accommodation, cake, photographer and pretty much anything else you can think of all included in the package price.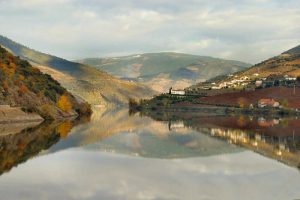 The venue that we use for our Douro wedding packages is one of the most stunning on the Douro valley – it is a working vineyard, but with a purpose built event space that will hold 200+ when full. Meanwhile it is less than one hour's drive up the Douro river from Porto (or from Porto airport) and is truly a magical place for the magic to happen.
Related Articles